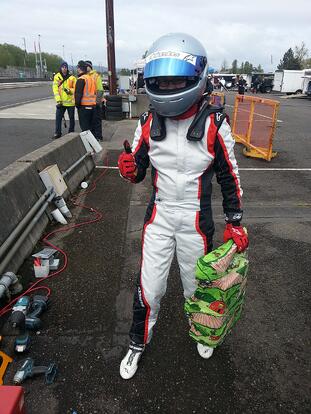 The VCMC Motorsport Club was one of the first Canadian clubs to use MotorsportReg.com, even before we built Canadian dollar functionality. Based out of Vancouver, BC, they have a strong and growing program with a very holistic view on how to nurture people into passionate, competitive drivers.
Carol Wong has been involved with VCMC for the last 12 years
. She started out as a novice autocrosser and later joined the executive team as the Treasurer. She's recently started doing lapping days and is now in her first year of club racing and endurance road racing. When she's not volunteering for VCMC, she works as a software developer. We recently chatted with her about what it takes to run awesome events.