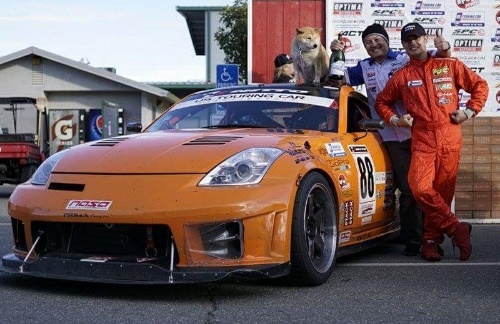 The San Francisco Bay Area is chock full of motorsport enthusiasts which makes for a large, but competitive market for event organizers. You'll find all of the marque car clubs, the major club racing organizations and quite a few do-it-yourselfers. But Patrick Chio and his team at SpeedSF somehow manage to cut through the noise and run very successful HPDE and Time Trial programs.
Patrick first grabbed our attention with his awesome promotional emails. Great images, a clear, concise message, and simple design really made them stand out. And they're effective- a lot of the run groups sell out and SpeedSF has gone from hosting 4 events when they first started with MotorsportReg in 2013 to hosting 22 events in 2015! I asked Patrick to share the secrets to his success in this uber competitive market.
MotorsportReg: Tell us a little bit about yourself.
Patrick: I have been in the automotive industry for over 10 years. Starting as a mechanic working my way up to an auto body shop owner, my passion has always been cars, and that turned into a passion for racing. I have raced in many different competitive events, from karting, track time attack series to wheel to wheel racing. Racing is in my blood.
MSR: Why do you keep doing what you're doing? What motivates you?
Patrick: My passion for driving and seeing everybody with a smile on their faces at the end of each trackday keeps me going.
MSR: What lessons have you learned about running events?
Patrick: Drivers who did not pre-register, come up in the afternoon and would like to pay for a late entry are most likely to cause on track incidents. No matter how much experience they claim they have, they are still warming up while everybody else is ready and driving at speed.
MSR: What makes SpeedSF unique?
Patrick: All levels of our staff, including the administrators, are all active track day drivers, time trial competitors and W2W drivers. We understand the needs of our participants, and emphasize safety and having FUN at our events. We have a really strong base of highly talented drivers with beautiful machines.
MSR: What are some of the things that SpeedSF is really good at?
Patrick: We have a great driver training program for the beginners to ensure their safety and be able to quickly adapt to the race track. We do not oversell our events. Compared to other big organizations, we have smaller groups, which enable us to interact with individuals more personally.
We also place a strong emphasis on "more track time and less traffic", so most drivers are able to run clean laps to set analyzable, consistent lap times. In fact, many racers from the two big racing organizations here in the Bay Area, practice in our events before their races. We also provide free on track photos for drivers to download after the event. We're forward thinking and continuously working on new ideas to improve our drivers' track day experience.

MSR: How do you promote your events?
Patrick: Social media, email marketing and plenty of word of mouth have been working great for us.
MSR: What's next for SpeedSF? Anything new and exciting for the future?
Patrick: Continue growing our amateur time trial event. We have refined our rules which make for some very close competition in all of our classes.
MSR: How has using MotorsportReg impacted your events?
Patrick: We have new registrations coming through from the MSR calendar. The centralized track day calendar makes it easier for all the track junkies to locate and plan events.
MSR: Any favorite MotorsportReg features?
Patrick: The reports generated by MSR! Much better organized excel documents compared to what was generated by my old system. The dashboard is also one of my favorite features, gives me a fast check of the event's inventories. Last but not least, the email reminder for attendee incomplete registrations helps us secure a few drivers.
MSR: Are you using MSR in any interesting or creative ways?
Patrick: This may be a little interesting and creative. I made a short cut icon to my EventMaster 360 Dashboard web page on the first screen of my phone. That way I can easily check my event registration status with a single touch of my finger. Your dashboard is always just one short touch away.
MSR: Thanks for your time Patrick!
Patrick: You're welcome.
___________________________________________________________________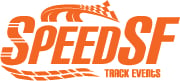 SpeedSF leaders have been hosting High Performance Driving Events for over a decade all over California. The team is friendly and includes experienced track instructors, drivers and current race professionals. They limit the driver entries in each run group to minimize traffic resulting in more quality track time. All cars are welcome with run groups for different levels of experience. Meet the team and check out these upcoming events: