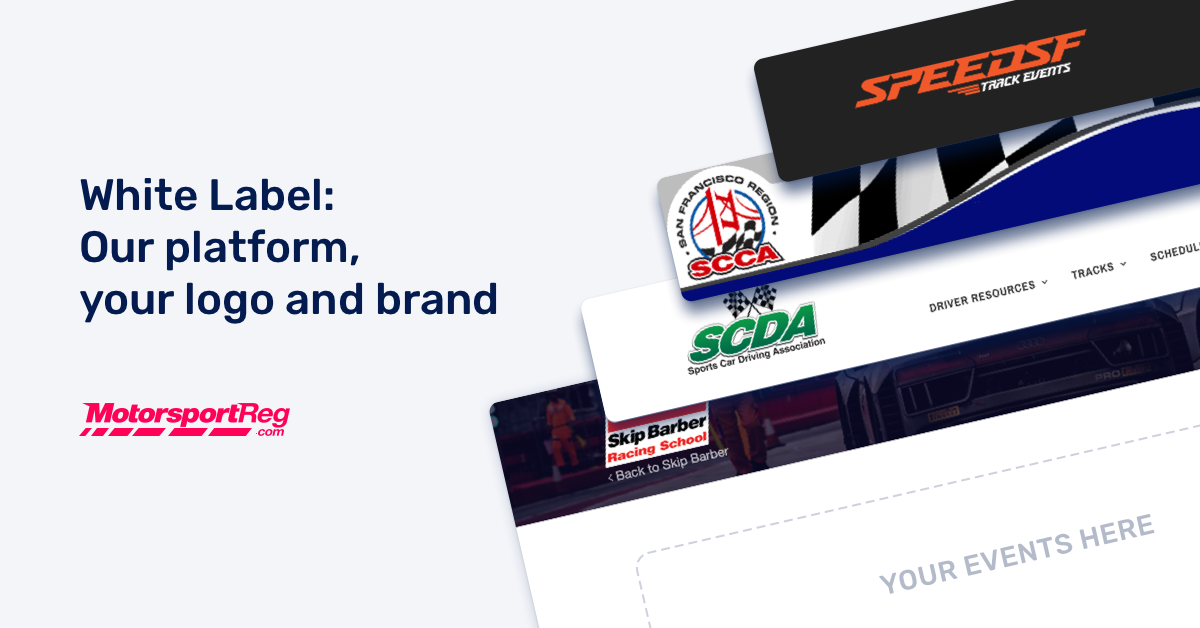 Great news - we are converting our paid White Label Website add-on to a free feature on our Premium plan!
As we roll out the update, clubs, racetracks and sanctioning bodies can choose a custom URL and upload a logo to enable a complete White Label Website. From first click, to registration form, to payment and confirmation screens, the branded site keeps the organization name and logo at the top throughout the customer experience when buying a membership, applying for a license or registering for an event.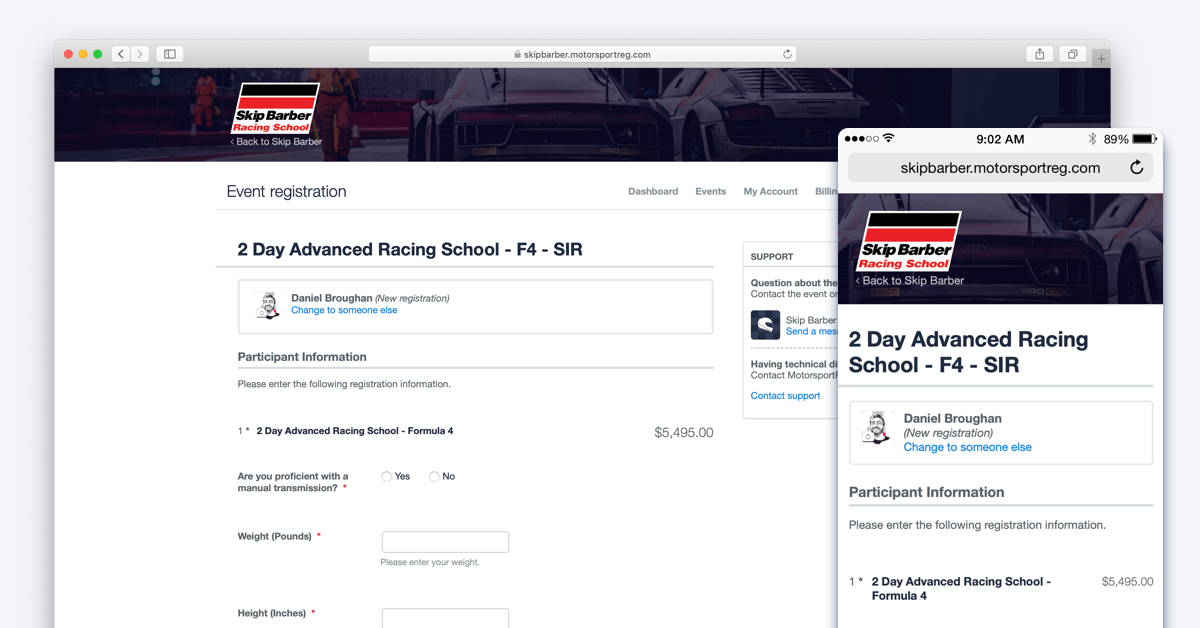 Events from other organizations are not displayed on White Label Websites, however events will continue to also appear on MotorsportReg.com where more than 1 million visitors per year come to find events. Our web and email promotion refers 3.8% of all entries on average and we will continue to grow that audience to help fill events.
This upgrade replaces our Private Landing Pages (e.g. https://ggcbmwcca.motorsportreg.com). Existing landing pages will be automatically upgraded to White Label Websites and organizers will be notified on how to make further customizations later in 2019.
You can see this in action with our launch partners:
We are currently building the self-service tools to let organizers setup and modify White Label Websites for 2020 events. Look for general availability later in 2019.
Are you excited about this upgrade? Tell us why in the comments below!