Last week, we told you how we're focused on setting up events faster with fewer opportunities for error. We delivered part of our fast goal with Supercharged Event Cloning. Today we're releasing a simpler way to collect entry details including vehicle, class, run group and number.
Assigners, or "the little blue car" in our form builder, are used to capture entry details to create Assignments. For most motorsport events, it is 50% of the most critical part of your form.
The other 50% is the package to charge a fee for that entry. Until now, charging for an entry and collecting entry information required both a Package and Assigner. This two-item process has been a common source of confusion for event organizers leaving them to wonder if their form was setup correctly.
Today we are saying goodbye to Assigners and replacing them with a simpler option called Entry Packages.
Introducing Entry Packages
Simply put, an Entry Package is an Assigner with all of the Package options such as price and inventory. When you create a Package, you'll have the option to make it an Entry Package. This means only one part in the Parts Bin to drag to your form in order to collect an entry.

No Action Required
We've already upgraded your Assigners into Entry Packages so your forms work just as they did before. Entry Packages are represented on your form layouts with the same little blue car icon. You'll see one new inventory item called "Entry" which will count how many total entries you have sold for each event.
If you are creating a new event or making updates for 2020 and need to collect vehicle, class, number, etc, start by creating a new Package and then select "Entry" and provide the needed details. Drag it to your form and you are done! No more creating a separate Assigner and nesting it underneath the Package.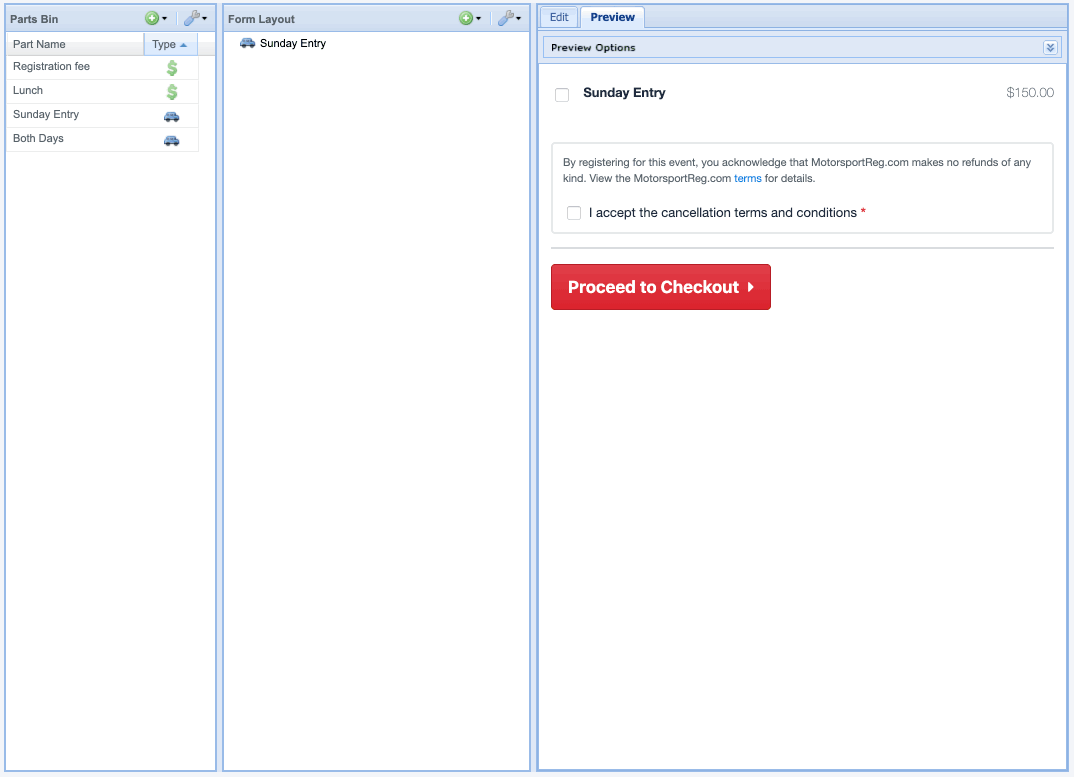 As your existing Packages already define your fees, converted Assigners are all $0. Existing Packages on your form will continue to enforce your event pricing.
New Form Builder
Next up we'll be bringing you an all-new, simple, modern form builder to help organizers make more substantial updates or create new events from scratch with more confidence.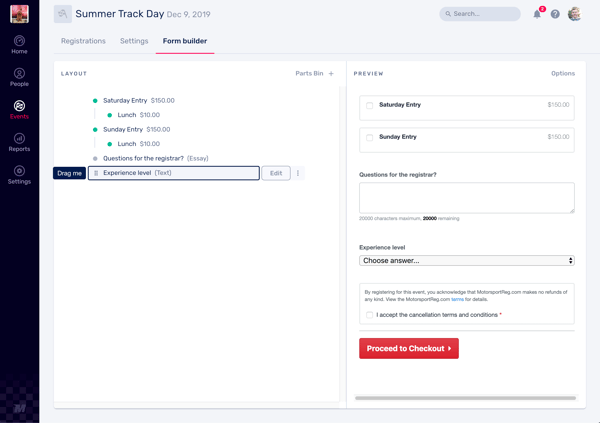 Historical Sidebar: We called the combination of person, vehicle, run group and number an Assignment from our early track day origins when students registered and the Chief Instructor would assign them based on experience. The name stuck! However, you will see us transition to using Entry/Entries as a better label going forward in 2020.