Midwest Cafe Racing Association (MCRA) was one of the first motorcycle clubs to start using MotorsportReg, so what better club to feature for our first motorcycle Pole Position blog! I learned that some things are universal between all motorsport clubs (the accomplishment you feel sharing your passion with a newcomer) and some things have a much more significant impact for motorcycle clubs (weather!).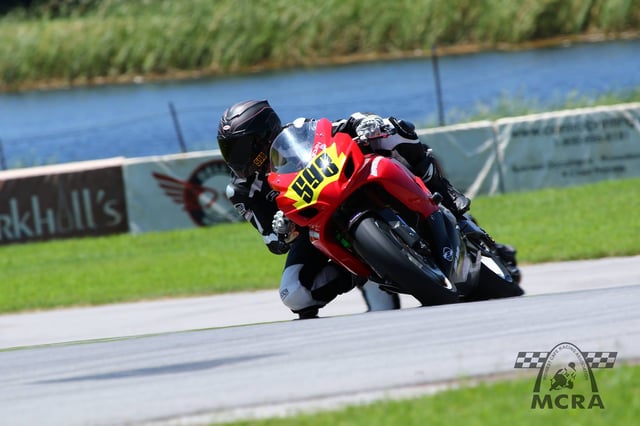 MCRA runs motorcycle track days and racing events in the Midwest area and caters to every level of rider. They offer inexpensive "Test the Track" sessions to help riders experience the track in a safe and controlled manner while also having fun. And their MCRA Challenge Series is keeping motorcycle racing alive and strong in St. Louis and the Midwest.
Josh Davis has been with the club for about four seasons. He's experienced everything MCRA has to offer. As a customer, he participated in track days, went through the race licensing program, and raced the GT-AM class. He's been on the board of directors for roughly two years (Treasurer) and this season was asked to help coach new riders. He shared with us his passion for his sport and his club.