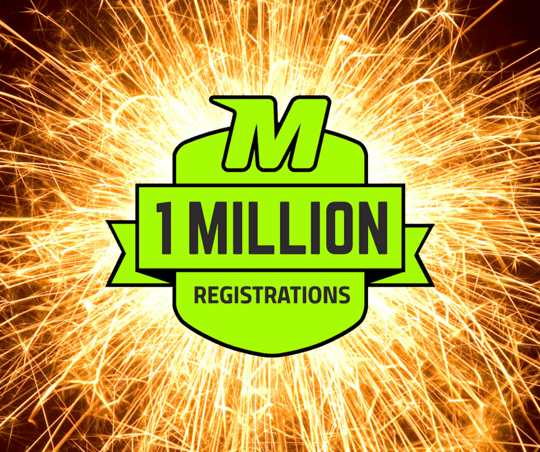 Pass me the champagne! This is like winning LeMans, the Indy 500, the Monaco Grand Prix and Daytona 500!
Okay maybe that's getting a little carried away, but we are super excited over here.
We started out with 1 registration for one driving school. Now we've got 222,831 driver school registrations under our belt plus 777,169 more for everything from club races to karting and motorcycle schools to rallies.
It takes a lot of clubs, a lot of events, a lot of organizers and a TON of participants to hit that number and we thank each and every one of you 1 million times over.
Below is the press release we issued this morning announcing our major milestone. Now on to the next million...