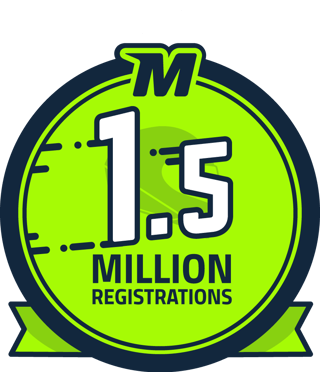 Back on April 24th Jonathan Guzzo signed up for an autocross with the Golden Gate Chapter of the BMW CCA and became our 1.5 millionth registration! Very proud moment for all of us here at MotorsportReg and fitting that it came from our very first customer way back in 2002- the Golden Gate Chapter.
It took us 13 years to get to 1 million and only 2 years to go from 1 million to 1.5 million. Huge thank you to all of our organizers for continuing to put on AWESOME events, and to our drivers, riders and karters who keep coming back for more! We love this community and are proud to help it flourish.
And for Jonathan Guzzo- your autocross registration and lunch are on us!