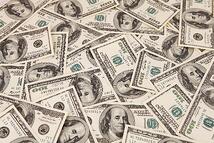 Has this ever happened to you?
You're one of those savvy organizers who uses our deferred payment processing feature because:
It saves you time from having to process refunds if an attendee cancels,
It encourages attendees to register earlier and more often because there's no penalty for canceling, and
It gives you more visibility into who's attending your event because of #2 above.
But when you sit down to finally process payments, a handful of credit cards always fail for one reason or another. And now all that time you saved from not having to handle refunds is spent chasing down payments from attendees with failed credit cards.
We have a solution!
MotorsportReg.com now eliminates that drudgery with our automated dunning process. Anytime an account on file is declined, the attendee is added to a dunning queue triggering the following:
Attendee receives a daily email explaining the situation and asking them to return to MotorsportReg.com to update their account info.
Unlike a normal deferred payment event, when an attendee in the dunning queue updates their payment information we automatically charge it on the spot to resolve it instantly.
Organizers are notified whenever an outstanding balance is paid off.
After two weeks, we notify the organizer of a potential bad debt with alternative ways of contacting the attendee and further suggestions.
Organizers can review their dunning queue at any time by looking at the Payments screen. Anyone pending collection is listed in a separate box at the top.
Most attendees are embarrassed to learn their payment did not go through and quickly correct the issue. In 99.9% of cases, organizers will not lift a finger to see their funds are fully collected.
Now the question is, what are you going to do with all that free time on your hands?