Audi Club Chapters we just made your event weekends a little easier! We released a new report- Release and Waiver of Liability that will save you some time in your registration lines.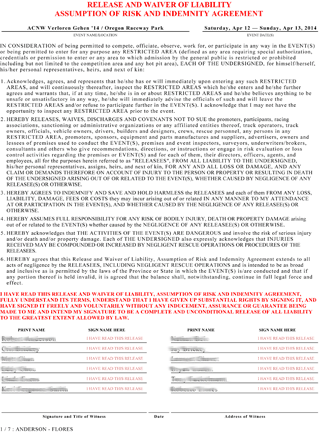 The form includes:
Pre-printed event name/ location and event date
Official language approved by the Audi Club National Association
Pre-printed attendee names in alphabetical order with space for their signature
Easy-to-print PDF format- MUST PRINT IN COLOR
You'll find the new report in MotorsportReg in the Reports section of the Admin beneath the Detailed Reports (One Pagers) section.
Now all organizations in the Audi Club, BMW Car Club and PCA have an official waiver specific to them available for download from MotorsportReg.
Questions? Give us a call and we'll walk you through it .