Promotion is one of the most important parts of running a successful motorsport event. But it's also an area that organizations struggle with the most. And it's the reason why WE spend a lot of time and effort promoting YOUR events. Below are 6 ways we spread the word and help you fill your events.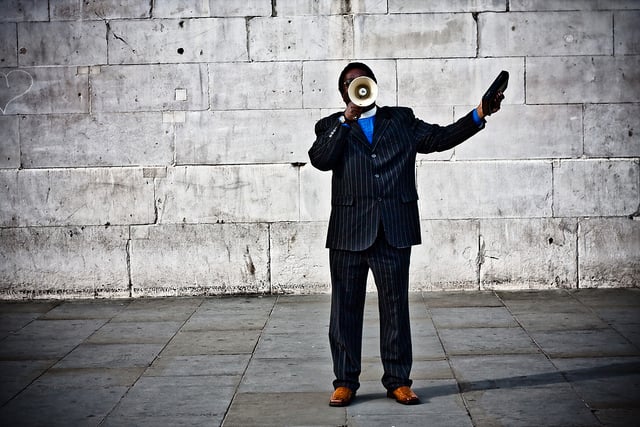 1. Massive Calendar Traffic
Over 1 million people look for events on MotorsportReg.com every year. That's a lot of eager, fun-loving, drivers, riders and karters looking for a motorsport event to attend. We are THE place to search for driving events. So just being on our calendar is promoting your event without you even thinking about it.
2. Monthly Calendar Email
Not only do people come to our website to look for events, they also find events through our month event calendar listing email. Currently over 72,000 people receive this email listing all of the events within 300 miles of their zipcode. This list has grown 414% in the last 2 1/2 years and more people sign up for it every day.
3. Last Minute Track Junkies Email
This email list is also popular with over 52,000 subscribers. When an organization is running into problems filling an event and needs a last-minute bump, we can send a blast to our opt-in list to everyone within 300 miles of an event with a discount code you provide. We try to avoid sending it to anyone already registered in order to reduce the chances that an existing registrant will become upset by a late discount offer. If you have an event running in the red, this is a backstop to minimizing losses.
4. Abandoned Registration Automation
You know when you're shopping online and add a few items to your cart and then never get back to it for one reason or another? Well that's called an abandoned shopping cart. And did you know that on average 67.8% of shoppers abandon their online shopping carts? That's a HUGE percentage.
Those percentages don't exactly correlate in our niche community for motorsport events but we see a large number of people view your registration form and ultimately decide not to register. It really doesn't matter how many because you can use all the attendees you can get, right?
Our automated abandoned registration emails goes out If one of your attendees views your registration form but doesn't complete their registration within three days. We send them a simple, friendly email asking them if they need help completing their registration. Based on our testing, we found that participants who receive this email are 10% more likely to register than if they had not received an email. Again you do nothing, and we send you more registrations.
5. Search Engine Optimization (SEO)
You may have heard the term SEO before and had no idea what it meant. Although it sounds technical, it's really just a set of best practices used on a website to improve the amount of search traffic that goes to the site. I've probably now lost at least half of you.
But don't worry because you don't need to know what all that means. All you need to know is that we've done our SEO homework and implemented these best practices on your event registration pages so that they are more likely to show up in search results. Another way we're trying to get your event in front of paying customers so you can host awesome events!
6. Syndication Partnerships
Existing enthusiasts are already going to MotorsportReg.com to find events to attend. But what about people who are just getting started or don't even know our sport exists? Earlier this year we teamed up with a few key syndication partners to promote your events in regional newspapers, major search engine sites and major non-motorsport event sites. With these partnerships we're expanding your audience and driving not only new registrations but new members as well.