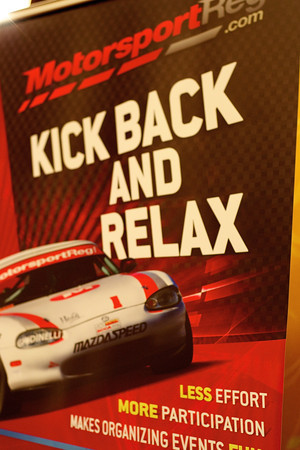 Last week we attended one of our favorite conventions of the year, the SCCA National Convention, in Las Vegas! This was our 6th return visit and each year just keeps getting better and better. As usual, our team manned the MotorsportReg.com booth alongside our friends Ryan Staub from Lockton Affinity HPDE Insurance and Bill Wade from Tire Rack Street Survival.



The reason we love this convention so much is because we LOVE meeting our customers and talking to them in person. It's the best opportunity to answer questions and get feedback that we use to make our service even better. And let's be honest, our customers are our biggest cheerleaders and hearing how we help them make their events easier and more fun to organize is music to our ears! So thank you for your enthusiasm!

Founder Brian Ghidinelli gave two presentations this year, his normal MSR Training presentation (which we're happy to say had more attendees than ever) and a live version of our popular webinar, 7 Killer Tips on Filling Your Events. Both were very well received.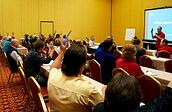 This year was special for another reason. The SCCA inducted some very big names into their Hall of Fame including Bobby Rahal, Skip Barber and Carroll Shelby. Check out the write up and some great pics here.

A big thanks to the SCCA for having us and being such a cooperative and valuable partner. See 'ya next year!

All images thanks to Stacy King