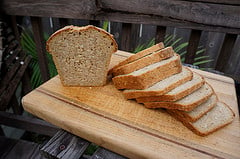 If you read our last blog, hopefully you understand how powerful slicing and dicing your email list is when promoting your events. Here's a quick recap:
Sending the right message to the right people at the right time makes your message more relevant.
People are more likely to open and read emails targeted directly to them, improving your results.
When you consistently send relevant emails, your email reputation improves and your emails will less likely be ignored.
To really push home the point, we're giving you some promotion email examples based on segmenting your email list using our built-in Email Blaster.
We hear from MotorsportReg customers all the time how much they love our email blaster. It's simple, easy-to-use and allows you to divide up your email list really well. And since it's connected to your attendee database within MotorsportReg, it makes sending emails a breeze.
Targeted email examples
Target by interest
By filtering by member types in the email blaster, you can send participants messages based on what they're interested in.
By default, our organizations start out with two member types- Driver/ Attendee and Instructors. But if you're a Premium Plan customer we support up to 32 custom member types. Some common custom member type examples include workers, staff, and organizers. But you can get as detailed as you want.

For example, one of our prominent HPDE customers in the Pacific Northwest uses Teen, Ready to Solo, Solo, Technician, Signoff Instructor, and Candidate. A large organization in Canada with multiple disciplines has 31 member types broken down by discipline and function- AX Organizer, AX Competitor, AX Instructor are a few examples. And an SCCA SOLO organization in the MidWest division has used member types to organize their workers- Registrar, Tech, Timing & Scoring.
It's easy to see how you can send more targeted promotional emails once you break your email list down into these groupings. Here's a few simple examples:
Special discounts provided to instructors only.
Promoting Autocross events to autocross competitors only.
Worker assignments, discounts or lunch options sent to workers only.
And the email blaster allows you to choose 1 or more member types. So the organization that has 31 member types can send one message to all 31 member types or to 7 member types.
Target by status
You can also filter your emails by member status- Approved, New, On Hold, Expired, Inactive. For example you can encourage new members to renew their membership by filtering by Expired member status. Or you can filter by Approved member status to promote a special members-only event or special pricing for members only.
Target by previous behavior
By using the restrict to event filter, you can send emails to people who have attended previous events that may be interested in an upcoming event. Here's some examples:
Promote your 2014 rally cross to people who attended your 2013 rally cross.
Promote your upcoming drivers school to people who attended your car control clinic.
Promote your upcoming event at a specific venue to everyone who attended your last event at that venue.
Target by run group or class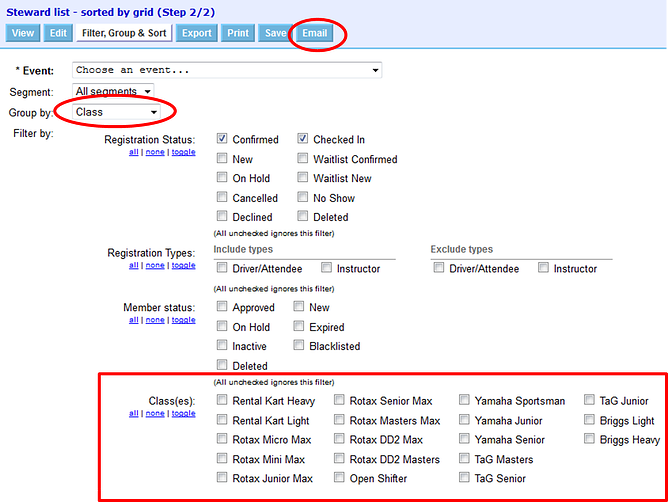 MotorsportReg also allows you to email people from our reports which really expands your targeting possibilities. By running the Steward List- sorted by group report, you can send emails to people in different run groups or classes:
Promote your upcoming kart race weekend that features a special Rotax-only race to everyone who ran in the Rotax class at your previous events.
Promote your upcoming track day to everyone that ran in the Advanced class at your last HPDE.
Using this method achieves similar results for those organizations who don't use custom member types.
Relevant Email Examples
I really hate it when people ask me to do something I've already done. Or send me something that doesn't apply to me. Chances are your participants hate it too.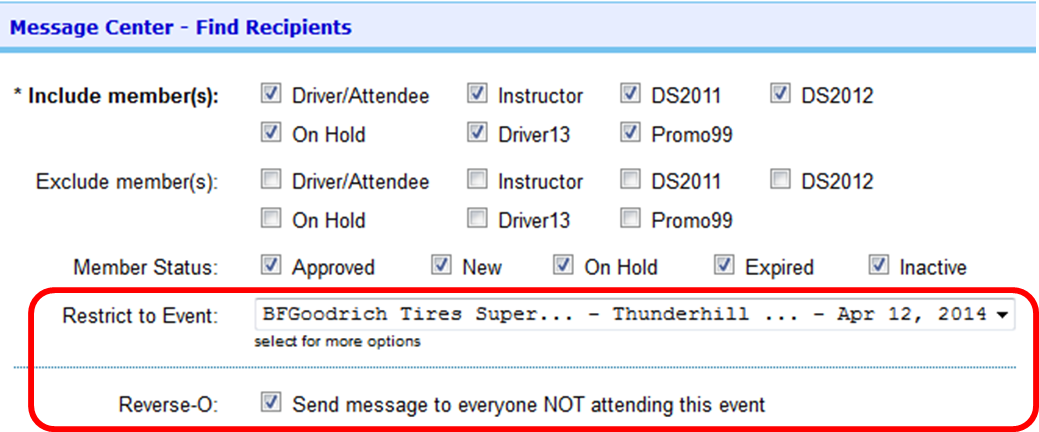 To keep your email reputation strong, don't ask people to register for an event that they've already registered for. In the email blaster you can restrict your email message by event and then select the Reverse-O box to send it to everyone NOT attending this event.
Along the same lines, you don't want to promote registering to participate in an event to your workers or staff if they already know about it and may be working that event. You can filter by Exclude member types to make sure these people don't get email that's not relevant to them. This filter also works when you want to exclude Instructors from an email promoting attending an HPDE.
Clicking a few buttons to filter your email list doesn't take much extra time and your results will dramatically improve. So be thoughtful about what you're sending, to whom and when. You'll be getting more attendees in no time!
Image courtesy of Bart Evereson.