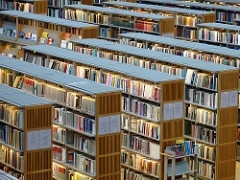 Over the last several years we've produced a little treasure chest of material for organizers to run better events and drivers to improve their skills.
Now you can find those gems plus all of our other tools and education in one place. Introducing our new content libraries:
You'll find all of our templates, e-books and webinars in these libraries and we'll post all of the new content we create to these pages too. It'll be your one-stop shop for all our goodies. Happy learning!
Photo courtesy of KTH Biblioteket