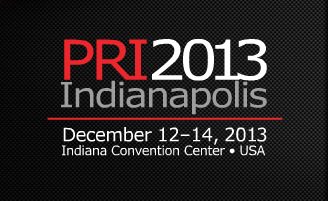 This week we're headed to the Performance Racing Industry show in Indianapolis. PRI is a great trade show for people in the business of auto racing, and every year we look forward to meeting with new and potential customers and partners.

This year we're doing it a little differently. Along with our warmest winter jackets, we packed about 100 pounds worth of gear for our first-ever PRI booth. We'll be in the Green Hall booth #9118 and #9120.

That's right, we have TWO booths. Why?

Because we're running a super cool demo of RaceHero, our new live timing and results product. And believe it or not, it wouldn't fit in one booth! Our demo is interactive with some serious prize money on the line, so be sure to stop by and show us your skills.

We can't give away all of our secrets, but let's just say it'll make you feel like a kid again.