We all know how obsessive drivers can be. They're obsessive about their cars/karts, about their times, about their gear, about their in-car video and most importantly, about talking about their cars/karts, their times, their gear and their in-car video. A lot of this chit-chat happens in forums.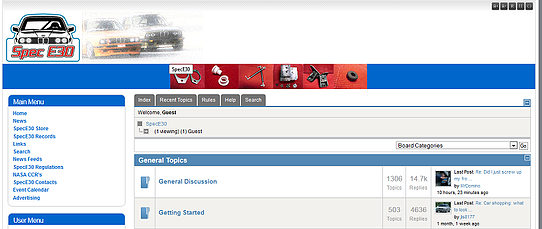 In case you're new to forums, consider it a treasure chest of driver gold waiting to attend one of your events. Real enthusiasts – and future enthusiasts – are constantly checking the forums and this is a great place for you to promote your events.
Most times you'll need to create an account and there are some rules around what you can and can't promote in each forum. Be sure you don't come across as a spammer and consider sponsoring relevant forums. A few dollars per month can give your organization higher visibility and certain perks but generally this is free advertising to the people you want entering your events.
Lots more…