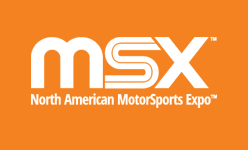 Every year we look forward to meeting our customers face to face at the MSX show and SCCA National Convention- and this year is no exception.
February 20-21, 2015
Charlotte Convention Center
Booth 519
The MSX show is a combination of world class exhibitors, competition cars, racing legends, seminars and show floor presentations. But it's not just for SCCA members. This year's supporting organizations include NASA, ChumpCar, NCMA, WKA, World Racing League, and American Endurance Racing, not to mention a long list of exhibitors.
And since we want to see as many customers as possible, we're giving you a FREE expo-only pass code to come visit us in the booth. Enter MSXINVITE15 when you register online. The code is also good for 25% off a MSX Full Conference ticket.
One of the best parts of this show, and what makes it different from other motorsport trade shows, are the driver-centric seminars presented on building, maintaining and driving competition cars in amateur racing. Sessions will promote safer, smarter and faster racing taught by experts from across the industry. Here are just a few of the seminars:
Chassis 101

Data for Setup-Solo/Autocross

Navigating Sponsorship: Are you prepared?

Facility Operations, Safety Licensing and Race Promotion for Karting
And did I mention that racing legends Randy Pobst and Elliott Forbes-Robinson will be giving key note speeches?
New this year is a one-of-a-kind karting event in partnership with our friends at GoPro Motorplex. Racers from across the industry, including members from SCCA, ChumpCar, NASA, WKA and WRL will get the chance to compete head to head at GoPro's beautiful facility.
The best part is YOU can participate. But you must reserve your timeslot at the GoPro Motorplex booth during the MSX show to be eligible to race. Timeslots are first come, first served and limited to the first 240 entrants. And you can win prizes! Check it out:
GoPro Motorplex, 130 Motorplex Dr., Mooresville, NC 28115
Sunday, February 22, 2015, 9 am to noon
Prizes- 1st place- $500, 2nd place- $100, 3rd place- $50
See 'ya next week!