The boss was away last week, so...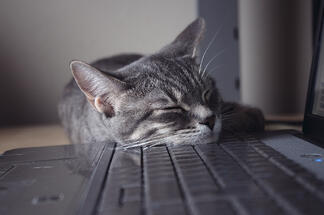 Well, to be honest, it really wasn't much different than normal.
That's not surprising though, because we've worked hard to put things in place to keep MotorsportReg running smoothly, even when we're not at the keyboard.
We understand the importance of reliability -- whether you're doing at-the-track check-in or it's the wee hours of the morning when you finally have time to spend on your event -- you expect our software to be working. I am happy to report that our total down time for 2013 was 20 minutes (for those of you that are counting, that's a mere 20 minutes out of 525,949)!
While automation is great and reliability is essential, good service still needs need a personal touch. Without that, we're just another faceless, fully-automated software company. We take extreme pride in providing top-notch customer support. So even when the boss isn't looking, you'll still receive:
phone & email support Monday-Friday, 9-6 Pacific time
after hours and weekend support for urgent matters
step-by-step guidance during our customer on-boarding process and beyond
And in case we're not in the office or you are more of a do-it-yourself type, these tools are always readily available: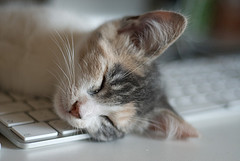 The boss really was out last week, but you probably didn't notice. Everything just keeps on working (including those of us left behind). Honest.