We're excited to release the ability for organizers to manage account relationships. This allows you to better manage teams and family members who need to register one another.
Attendees have long had the ability to "Transfer Control" of their account to another person. This allows a team member or child to grant permission to a team manager or parent to register for events on their behalf. You might have seen this on member profiles as a "parent account."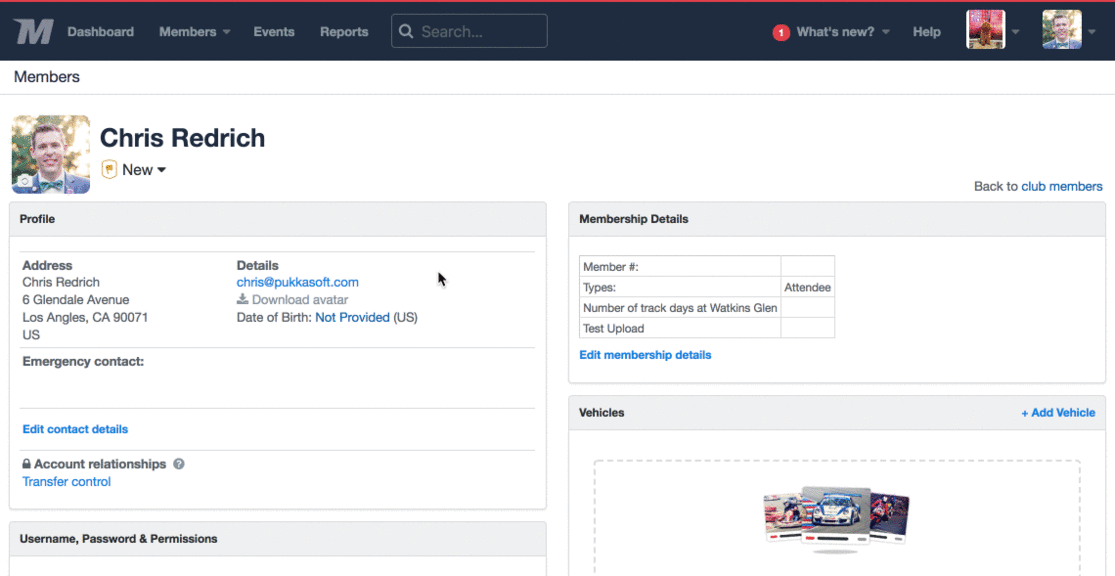 We've enhanced this feature to allow you, as the event organizer, to view and manage these relationships. You now have the ability to help your members sort out account issues.
Some other enhancements we've released recently:
If your organization uses credentials, there are new visibility controls in the form builder to show or hide form elements if an attendee has or doesn't have a specific credential, membership, or license.

New Member report filters: only those with or without registrations, last registration before date, profile created date and parent account filter.

Using above filters, added a new "Who Hasn't Registered?" members report to help you activate potential attendees.

Email sending has been sped up significantly, especially for larger campaigns. Less time waiting to send 📧.

Waitlisted registration receipt emails include "Waitlist" in the subject line to attract more attention.

Fixed an issue that prevented error messages from showing when deleting items from the form builder parts bin.

Fixed an issue that converted validation rules from "yes" / "no" to "TRUE" / "FALSE."

Fixed an issue when bulk updating attendee statuses. In some cases the new status was not shown on the screen until the page was refreshed.
For more detail, refer to our help docs: