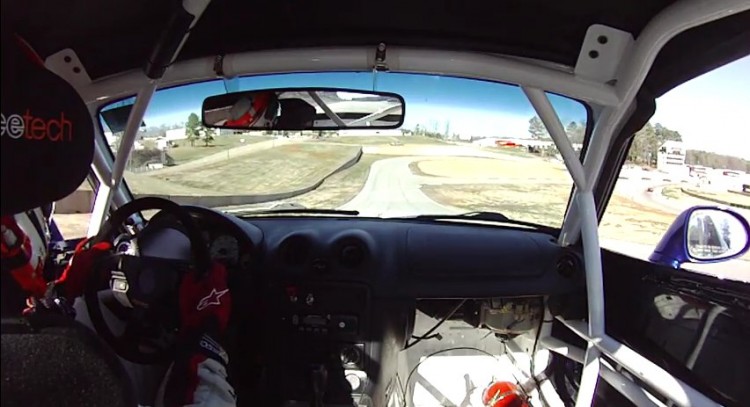 Two weeks ago I crossed an item off my bucket list by racing at Road Atlanta. I was out to visit SCCA Atlanta Region, a long-time MotorsportReg customer, and test our new live timing app RaceHero. In between, I was driving a new Spec Miata with some prototype parts, not all of which were functioning correctly:
Whew, that was close!
I made sure the wheel was on but it turns out we received a prototype by mistake which had mismatched tolerances and the rumblestrip vibration caused it to disengage. We swapped it out for the production piece before the next session and it performed flawlessly. It's a really nice piece - it only goes on one way and cannot be misaligned like a splined shaft. It also doesn't have ball bearings or spin around like other QDs but still has zero slop. I also like that it can be removed with one hand in case of an incident. It's available from MiataCage. Trust me when I say you want one - and don't worry - all the prototype versions are now accounted for!