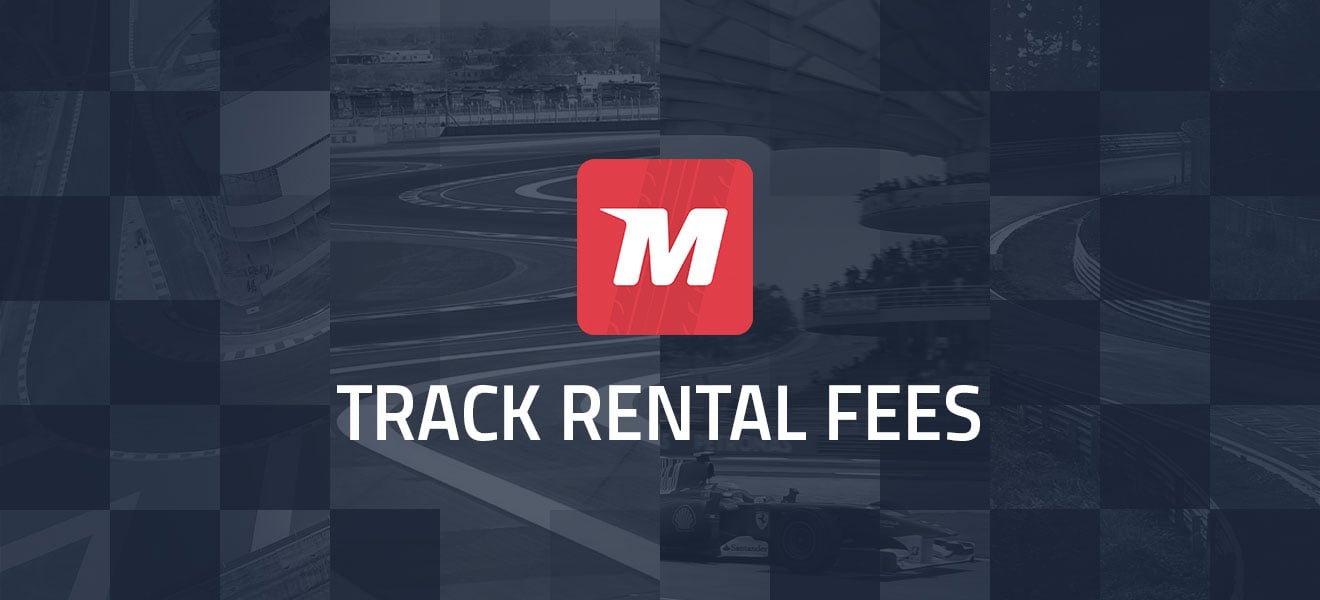 What goes into the cost of organizing an HPDE, track day or race event on a road course? Many things, of course, but the largest fee is the track surface itself. It requires many experts to prepare, lay and maintain the specially formulated asphalt that resists high lateral G forces and somebody has to pay for it. That person is the event organizer, and by proxy, their participants. Today we're going to peek behind the curtain at the cost of road course rentals around the world.
Unless otherwise noted, these fees are only for booking the asphalt and do not include additional (typically, required) services like marshals, ambulance, emergency and rescue, radios, etc. These services can typically add another $3,000-10,000 per day to the cost of the facility.
---

Track
When
Price (per day)
Barber Motorsports Park (US)

Weekend

$13,500
Calabogie Motorsports Park (CA)

Weekday (M-R)

CAD 7,700

Weekend (F-S)

CAD 9,900
Circuit of the Americas (US, COTA)

Weekend

$50,000
Daytona Int'l Speedway (US)
Weekend
$33,000
Hallett (US)

Weekend

$3,500
Homestead (US)

Weekend

$8,500
Heartland Park (US)

Weekend

$14,750
Mazda Raceway Laguna Seca (US)
Winter Weekday
$6,200 (90db) / $7,200 (92db)
Summer Weekday
$14,000 (90db) / $15,000 (92db)
Anytime
$20,000 (105db - Limited Qty.)
Mid Ohio Sports Car Course (US)

Weekday

$12,000
MSR Houston (US)

Weekend

$7,700
New Jersey (US, NJMP)

Weekday

$8,000
NOLA Motorsports Park (US)

Weekend

$12,500
Road America (US)

Weekend

$20,000
Road Atlanta (US)

Weekend

$14,500
Sebring Int'l Raceway (US)

Weekend

$13,000
Thunderhill Raceway Park (US)

Summer Weekend

$5,000 (West) / $8,000 (East)

Winter Weekend

$2,500 (West) / $5,000 (East)
Virginia Int'l Raceway (US, VIR)

Weekend

$15,500
Waterford Hills (US)

Weekday

$2,250
Watkins Glen (US)

Weekend

$20,000
Corner workers tend to cost $150-200/day/each in North America. Rental fee data provided by event organizers who use MotorsportReg.com for online registration at these venues.
---

In contrast to North American venues, most European circuits include a basic safety package in the price (corner workers, ambulance and doctor).
Track
When
Price (per day)
Ascari (ES)

Weekday

€16,000

Imola (IT)

Weekday

€35,000
Monteblanco (ES)

Weekday

€6,000

Nürburgring Nordschleife (DE)

Weekday

€60,000

Portimao (PT)

Weekday

€14,000

Silverstone (GB)
Weekend

£28,900 (Int'l) /

£35,000 (GP)
Spa-Francorchamps (BE)
Weekday
€24,000 - 35,000
Zandvoort (NL)

Weekday

€16,000
European rental fee data provided by RSRNurburg who organizes track days at the above circuits with a huge array of rental track cars. Watch the blog for an upcoming story on their Spa+Nürburgring bucket list tour. UK rental fee data provided by an anonymous source.
---

There's not a lot of options on the African continent for motorsport but the former Formula 1 circuit at Kyalami was recently purchased by Porsche South Africa boss Toby Venter for R205,000,000 (~$13MM USD) and is undergoing major upgrades.
Rental fee data provided by Kyalami circuit staff.
---

Asia is a bourgeoning market for motorsport with a massive expanding middle class. Major long-term bets are being made such as the purchase of Miller Motorsports Park in Utah by Chinese car manfacturer Mitime. They will build five circuits in China and use the rebranded Utah Motorsports Campus to train people from China on how to run a successful racetrack. Fuji Speedway, former host of Formula One races in Japan, has an interesting option that allows exclusive booking of the main circuit on an hourly basis.
Track
When
Price
Fuji Speedway (JP)
Weekend

¥

843,500/hr (~$61,000/day Full Course)
Weekday

¥324,000

(~$3,000 Drift Course)
Sepang International Raceway (MY)
Weekday
RM 55,000 (~$13,500)
Weekend
RM 60,500 (~$15,000)
Zhuhai International Circuit (CN)
Weekday
110,000 RMB (~$17,000)
Weekend
140,000 RMB (~$22,000)
Rental fee data acquired from circuits directly.
---
There you have it - a buffet menu of road courses from around the world. Which prices surprised you the most? Is the price of a "bucket list" track worth it compared to a "club track"?
Have you ever considered running your own track event? Turns out we wrote the book on it (and the software to manage it). Click below for a free download that takes you from blog reader to event organizer anywhere in the world:
P.S. - if you manage a circuit and would like a custom-branded copy of the above eBook to give away to potential customers, drop us a line. We sent more than 100 rental leads to one partner last year helping them book a record number of days.
Image credits:
projectonethirty.com, hyperveloce.com, premiermotorsport.co.za, wikimedia.org