This is the second part of a blog series we started in December covering the 3 guiding principles for AWESOME registration forms:
Entice
Inform
Guide
Today's blog post will focus on Enticing and Informing your attendees.
Don't leave your attendees out to dry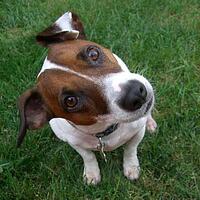 Whether you use your online registration forms as a stand-alone event information and registration portal, or simply a means of collecting your attendees' data, you don't want to leave them wondering what to do next after they click the Register button.
Make the first thing your participants see welcoming and exciting. Let them know how excited you are that they are considering your event. And confirm that they are in the right place by repeating the event's name and date.
Keep it short, and thank them for looking
MotorsportReg.com registration forms have two main sections for giving event information to your potential attendees, the Advertisement page and the Requirements page. Keep the Advertisement page short and sweet; usually no more than a few paragraphs, maybe a couple of images, and your club logo.
Tell them briefly what to expect:
Event format
Event cost
Important dates (early bird pricing or late fee pricing windows)
Updates on sold-out or about-to-sell-out groups or packages
Next steps after clicking continue
Thank them!!
Remember, you're trying to entice an attendee to register for your event so focus on your sales pitch and leave the nitty gritty for the Requirements page.
Answer questions BEFORE you get them
Now you can get into the details on the Requirements page. Include more detail about what to expect and instructions (if necessary) about the registration form.
Explain what classes and entry options are available
Explain any terminology used on the registration form
Include hyperlinks to supplemental documents, class descriptions, etc.
Summarize the information an attendee will need in order to complete the registration form- Do you have an online tech inspection? Does the attendee need to have a valid membership? Will they need to know guest names?
Remind them to answer any club questions if necessary
Provide them with the detail that will be available on the registration form itself (which we will discuss in the next awesome registration forms post)
An awesome registration form is about discovery for some people and confirmation for others. Find the right balance for your attendees and watch your registrations increase!