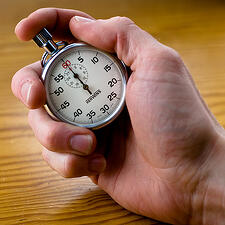 Back in March, I took a field trip down to Road Atlanta for the SCCA Majors event. But I didn't just go as a spectator. I wanted to learn more about the Timing & Scoring (T&S) function and see first-hand how our upcoming new product, RaceHero, might play a key role in the process.
Standing the Test of Time
I'll start by admitting that it's been at least a decade since I sat in the T&S booth at Road America and watched the cars wiz by while I tried to write down the numbers as they came past -- in order no less. This process is known as taping and the people performing this duty are referred to as "tapers". It was a daunting task I was happy to leave to someone else, especially when Spec Racer Fords were on the track.
With all of the progress in technology since then, I thought taping would have gone by the wayside. Not true. While there is improved technology, there are still lots of potential issues -- transponders fail, don't get picked up, or don't have a car/driver associated with them, to name a few.
Taping remains the primary backup system and helps sort out the hiccups from the transponders. I had the exciting experience of seeing manual taping save the day, not once, but twice during the weekend! This is important as there can be a lot at stake for a driver (in addition to their pride and bragging rights). If their finishing place is not recorded correctly, they can lose out on contingency money or overall points that allow them to compete at national level events.
I was happy to see that in the last 10 years, the dedication of the T&S team also hasn't changed. If you are a driver, you should know that not only are the folks in T&S pulling for you, but they will go out of their way to help you. There are two things you can do to make it easier for them:
Make sure your time on the track gets recorded by having the correct transponder number in your vehicle profile in MotorsportReg. If the transponder number changes from the time you registered, let them know at registration when you check in at the track.
Make sure they can EASILY identify your car number from a distance. Remember that they may be trying to pick your car number out of a pack of cars as you cross the start/finish line. No matter how stylish your vehicle number is, it won't matter if it can't be read.
What can RaceHero Add?
My primary mission was to understand the T&S function as it relates to RaceHero. I wanted to understand the issues T&S faces and the processes they follow during a race weekend. I could immediately see how RaceHero will be able to add depth to the information that currently exists and fill in the missing gaps. For example:
For Race Officials/T&S
Provide entry lists and schedules-- no wandering the paddock, saves paper, printer ink, etc. and more convenient.
Publish provisional and final results -- immediately available on driver's phone from the live app. Clicking the stop flag in Orbits automatically publishes provisional results, which can be re-posted with a click at any time or official results can be posted too.
Provide live timing without "babysitting" the relay-- our relay is super simple to use (seriously!) and consistently stays up without any input from T&S.
For Drivers
Results are immediately available on driver's phone from the live app.
Analyze your history/ experience as well as your competitors. See every lap from every driver for every race.
Tell the story of the race in a graphical form, including changes in position.
Share results instantly through social media-- maybe you have sponsors, maybe you just have mom and dad, either way, tell them.
Looking for Some Action?
Work in Timing and Scoring and see the story of the race unfold from the best seat in the house! As the tension of the race heats up, you feel vibe change in the T&S room. Tapers edge toward the front of their seats as the anticipation builds waiting for the cars to come around the turn and down the hill -- past the start/finish line. Will positions have changes? Will everyone still be on the track?
Not only will it be exciting, but you'll be graciously welcomed. You'll feel like you're part of the race and part of the T&S team. There is a real energy here -- volunteers working together, pulling for the drivers and performing a very valuable function.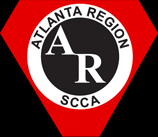 I had a grand time at Road Atlanta! And I couldn't have had better educators from the Atlanta Region SCCA -- they were generous with their time and patient with my questions. A special thanks to the Diodati's (Kyle, Nori & Gina), Jenny Paradis, Steve Conrad, Joan Lane, Janet Berry, Diana Johnson, Jean Mohnen, John Hammond, Tom Lyttle, and Steven Beem who let me invade their space and kindly welcomed me to their SCCA family.