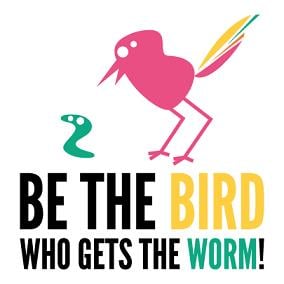 The Early Bird Gets the Worm
It's a well-used saying, but if the shoe fits... well, you know what I'm going to say next.
Many attendees are planning for the entire season, both budget wise and time-wise, right now. And they're coming to our National Calendar (all 900,000 of them) to look for events. So if your event is not listed, chances are they're choosing an event from another organization.
Don't worry if you don't have all of the information you need to open an event for registration. You can still post your event with the basic information now and fill in the rest later. You are essentially creating a place holder for your event. Here's how you do it:
Create a New Event either using the wizard or by cloning an existing event
Fill out the Basic Settings page

Set Event Visible? to "yes"
Set the Registration Open Date to a date in the future

In the Text & Waiver section, the first two sections will beviewable by potential attendees so enter as much information as you can.

In the Advertisement, enter text to indicate that additional information will be forthcoming.
Enter TBA in the Pre-Reg Requirements section if you don't have that information yet.
Don't wait -- post your events to the calendar NOW so that attendees can plan to be at YOUR event!