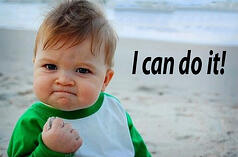 If you've participated in track events for any length of time, you may have thought to yourself, "I bet I could do this!" But unless you've volunteered with an organization you may not know how to get started.
At MotorsportReg, we're enthusiasts just like you. Every day we help people who have taken the plunge and are now running their own track events. We've even ran a few ourselves! In an effort to grow the sport and share our knowledge, we're proud to introduce our first eBook-
How to Run Your Own Track Event
What it is:
An organized look at the track event "big picture"
A list of common things to consider when thinking about running your own track day or event including:

Pitfalls to watch out for
Necessary plans for safety and protection
A list of common costs associated with running track events

It also includes insider tips gleaned from organizing and helping other people organize track events over the last 10+ years
What it's not:
It is not a "what you should or shouldn't do" eBook
Not everything discussed will pertain to your specific event or participants
It won't tell you how to set up your run groups, or your registration
So if you're ready to go... or even if you're only thinking it might be something you or your club want to do in the future... click below to get started!