End of an era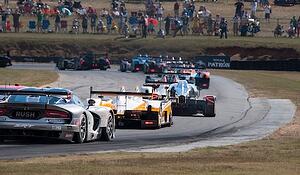 As most of you probably know, this weekend's Petit Le Mans at Road Atlanta marks the final race of the American Le Mans Series. Merging with Grand-Am for next year, the combined series will be known as United SportsCar. It will be interesting to see how well the two series play together.
I attended the Oak Tree Grand Prix on October 5th and I'm glad I did. Our friends at Virginia International Raceway put on a GREAT show! Thankfully the new series will be back next year (maybe it will be cooler in August?).
Tell us your thoughts about the merger, and what you expect for the future of American Road Racing.
In the meantime, enjoy a few of my pics from the event...