We're kicking off our webinar series this Friday with an in depth look at the best features included in the Premium plan. These are the features our top customers use to make their events more successful.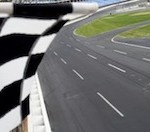 We'll discuss:
Deferred payment processing
Google analytics integration
Private branded calendars
And of course we'll answer any questions you may have along the way.
Here are the details:
Time to Save Time- 6 Features to Get You to the Finish Line Faster
Friday, February 1, 2013
10am PST/1pm EST
Click here to register and learn how to take your event to the next level!
Interested in learning about future webinars? Sign up for our list below: