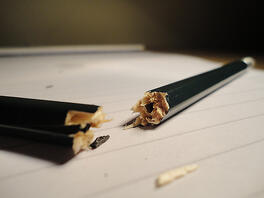 Before we get started, let me introduce myself. I'm Katie and I've been working for MotorsportReg for the past 8 months. Before that, for 6 years I used MSR on a daily basis as an organizer.
Just like many of you - I've spent countless hours scrambling before an event assigning my run groups, pairing instructors and gathering paperwork. Anything that could save me precious time before an event was better than gold!
One of my biggest headaches- assigning run groups. Due to the number of things to take into consideration, this was a tedious and time consuming task for large events. My criteria in assigning a run group for each attendee always included:
How many times have they run at this track?
What group did they run in at the last event?
What did their first instructor have to say about them?
Does the instructor think they're ready to move up?
What car are they driving?
Several tabs, documents and paper forms later I would finally be able to determine the run group. Then on to the next attendee...and the next…..and the next….and the next………...
Now – my admiration for tedious tasks such as this is right up there with visiting the dentist and filing my taxes, but likewise it was one of life's necessary evils.This of course until one glorious Thursday afternoon when I happened to ask, "Hey Ann, what does this button do?" Then just like that, with a few simple clicks I was awestruck- a tool that would have saved me countless hours.
That's no exaggeration, I still feel like a kid in a candy store as I get just as excited about new tools I find as I used to as an organizer. Sitting right there in the Assignments link under the basic filters there's an Extra's section that can display club questions, previous run group AND logbooks. All of this right along side the already existing assignment information such as vehicle, class and group. It's everything you need to make an accurate run group assignment on one screen.
Now how does this miraculous Driver Assigner Tool I've been talking about work?! Her are the basics:
Step 1: Enter the Registrations side of the event
Step 2: Click the Assignments link
Step 3: Set your filters and choose your EXTRAS
Choose your club question
Click to display logbooks (if you use them)
Click to display previous assignment
Step 4:Filter
And just like that 3 extra columns will populate in the list - giving you the additional details you need to make your assignments. From here, simply use the drop downs for class or group and assign away!
Check out the short video below to see the Driver Assigner tool magic in action.