I'm on my way back from Ft. Worth, Texas from two days with the leadership of BMW CCA chapters from around the country. Every few years, the club holds a gathering for membership, treasurers and driving event staff to get together, share ideas and pow-wow.

I have previously attended this event in Atlanta and Salt Lake City but this time I was on the presentation schedule delivering my "How to Rule the Web (or at least get started)". Covering web, email and social media, this talk originated last year at the SCCA National Convention but was more narrowly focused. Based on some patterns I've observed over the past twelve months, I freshened up the content and included a few more recommendations.

The challenge of a conference like this is the wide range of audience expertise. There are some groups who have sophisticated online marketing programs updated daily and others who don't yet have a Facebook fan page. I attempted to provide enough introductory background at each step so inexperienced listeners have a feel for the who, what, where, when and why but also get specific with best practices and strategies for clubs that have a head start.

In addition to a complete printout, I've extracted all of my "Next Action" slides and links so there is a short document that can be shared within an organization. As I offered in my talk, I hope you find this information helping in planning, budgeting and executing your online marketing strategy. Membership recruitment and retention starts and ends with the troops on the ground (that's you)!




Don't forget to listen!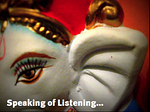 There is a great article from SocialMediaExaminer.com all about dealing with unhappy customers over social media. Improve retention by using your social media accounts or dashboard to listen to what people are saying about you and intervene to correct a poor experience. Don't forget to also set up a Google Alert which will send you an email any time your organization appears in a web page new to Google's index. These are great ways to keep your ear close to the ground.


Photo credits
http://www.flickr.com/photos/pasukaru76/5268559005/sizes/o/in/photostream/
http://www.surrealplaces.com/
http://www.problogger.net/archives/2008/10/06/social-media-home-bases-and-outposts/
http://reallymichelle.wordpress.com/2012/02/22/ice-ice-baby/
http://www.flickr.com/photos/alfon18/4304973338/
http://www.flickr.com/photos/ceardach/4549876293/
http://www.flickr.com/photos/elycefeliz/6354180481/