Let us help!
Back in 2013 we added a few new additions to our email lists and posted this opt-in box in a few places in MotorsportReg.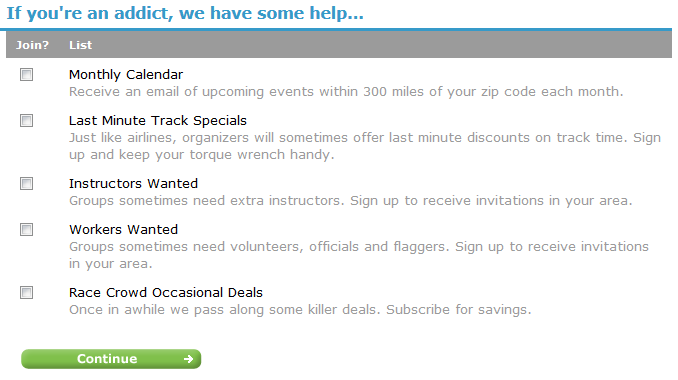 We're using these lists to directly help our organizers and participants. Over the last year these lists have grown like crazy! And more of our organizers are taking advantage of them and seeing great results.
Last minute track specials- 27,000 subscribers!
This list is specifically for attendees looking for a good deal on track time. It can be used by organizers on our Premium plan offering a last minute discount on open track days or HPDEs. We send it to everyone within 300 miles of the venue and generally reach 3,000 to 4,000 people. Below are some of the actual results after sending out an email blast: