In late 2020 we launched a website redesign to better align with modern design and mobile user experience principles. We've received a tremendous amount of helpful feedback from organizers and attendees, which we continue to collect and use to make iterative improvements. Within the website launch announcement, we teased that the updates to the site and calendar were simply the first phase in our plans to upgrade the look, feel, and usability of the MSR platform.

Phase two has been underway for several months and will begin rolling out soon. We have given the attendee registration experience a face lift with one singular objective in mind - making the experience of registering for your events easier and more intuitive for attendees. We've had several organizers beta testing these updates over the last month, and their feedback has been instrumental in the redesign.
More than just refreshing the look and feel, the new experience will reduce the number of steps involved in registration and eliminate barriers that have been common points of confusion or frustration for attendees during the event registration process.

New registration form
The first release in this overhaul is a redesign of the registration form styling with a simplified, more intuitive, and mobile friendly layout. This update will be automatically applied and requires no additional work on your behalf - simply create your registration forms in the Form Builder, and they'll automatically be displayed with the new layout.

This new design is much more mobile friendly. With larger package and touch-anywhere-to-select design, tapping your way through a registration from a smart phone or tablet has never been easier.
Here's a sneak peek of a new form layout: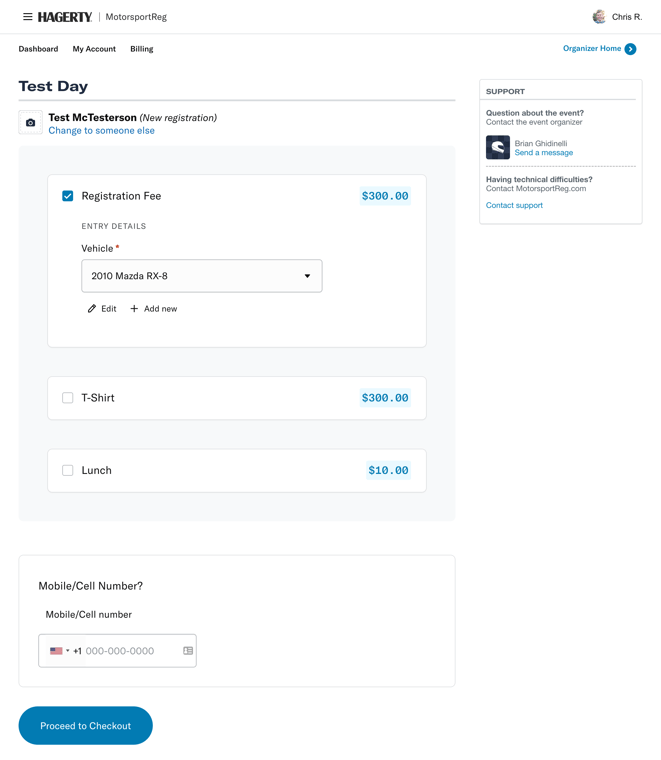 This update will be applied for all organizations soon, but if you would like to be an early adopter please let us know and we'll activate it for you today!